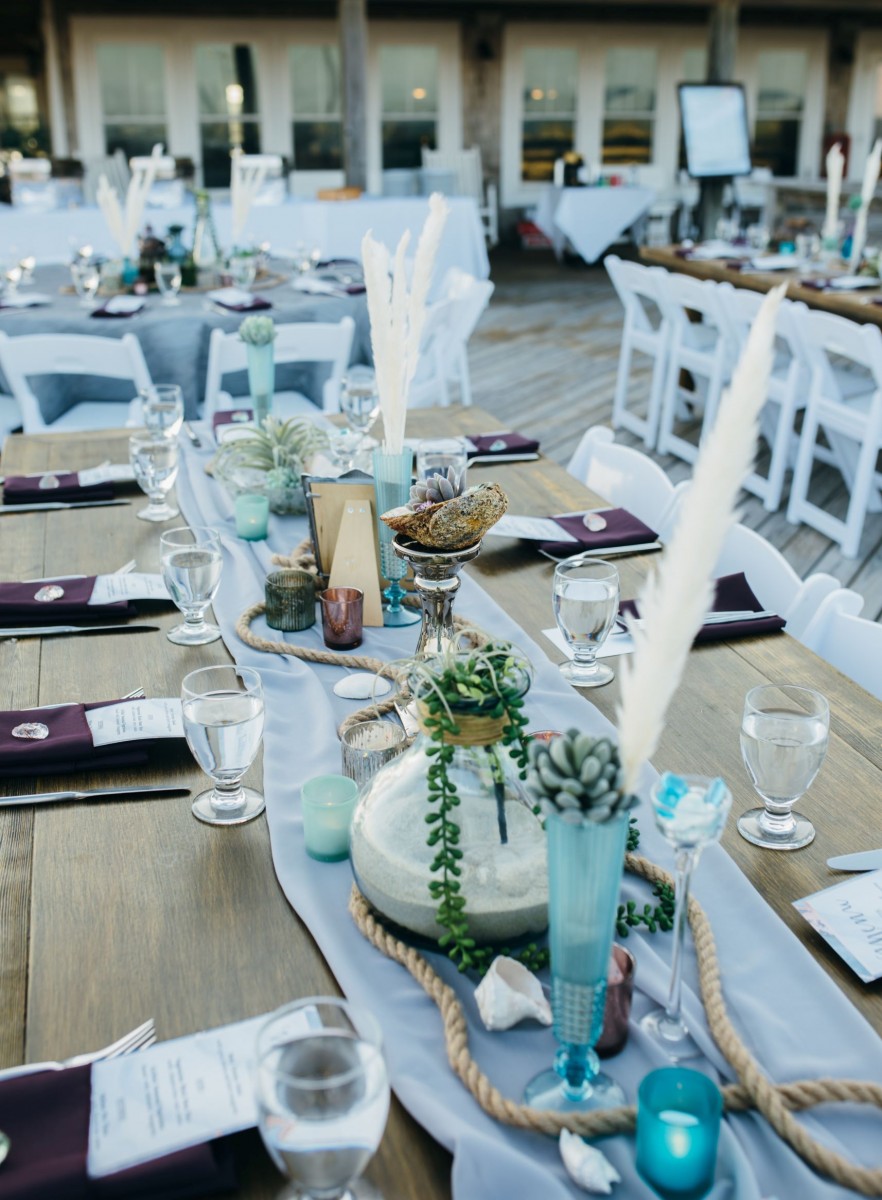 Gourmet Catering
For Every Occasion.
Throwing a party? Planning a destination wedding?
Having a family reunion?

Your next event is in safe hands with Steamers Catering.

We deliver upscale Outer Banks catering to locations on the eastern seaboard of North Carolina and Virginia.. Our experienced team takes a fresh and gourmet approach to OBX catering that sets us apart. We also provide personal chef services.

Steamers catering is perfect for gathering parties, family reunions, birthday parties, weddings, rehearsal dinners, and corporate events.

We work hard to allow you to enjoy your next event!

Ready to go?
Let's Get Started »
Book Your Own OBX Personal Chef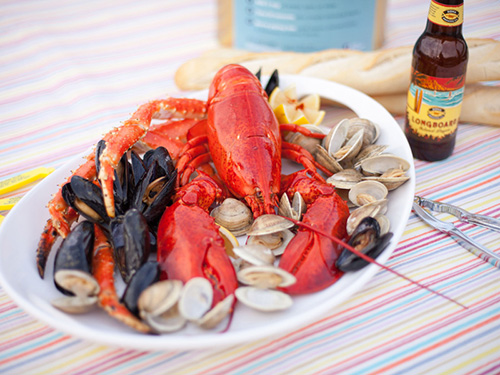 Stress Free Gourmet
What could be more enjoyable then spending a day on the beach in the Outer Banks without the worry of what you or your family is going to have for dinner? Not many things....perhaps you might enjoy it a bit more knowing the gourmet meal will be prepared to your customized taste and there's nothing to clean up after it's over! Steamers Catering takes the stress out of meal preparation so you can focus on the FUN!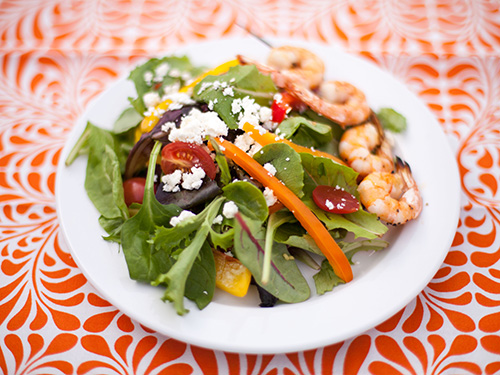 Relax. We got this.
Just getting into town and haven't had a chance to shop for groceries? No problem. We will have your favorite dishes waiting for you when you arrive. Enjoy the freshest OBX seafood catch and dishes prepared from scratch without getting dressed up! Our customers love our baby back ribs with cole slaw and a slice of our NY style cheesecake is a crowd pleaser!
Ready for us to take care of everything?
Book Now »
The Outer Banks' Finest Chefs
Our team of highly-trained chefs are dedicated to crafting innovative dining experiences. The feedback from our customers speaks for itself.
Prepared Fresh, From Scratch
With Steamers Catering, everything is prepared from scratch.
We use only the highest quality ingredients, which are locally sourced when possible.
We Come To You
You've found the ideal location for you next event? Our OBX catering team covers all locations from Carova to Hatteras. If it's on the Outer Banks of North Carolina we can help you create a special dining experience!
Professional Wedding
Catering For Your Big Day
Your Outer Banks destination wedding has to be perfect. Steamers Catering understands that each detail counts and we live to exceed your expectations. We pride ourselves in providing an exceptional level of service and gourmet food that your wedding guests will love.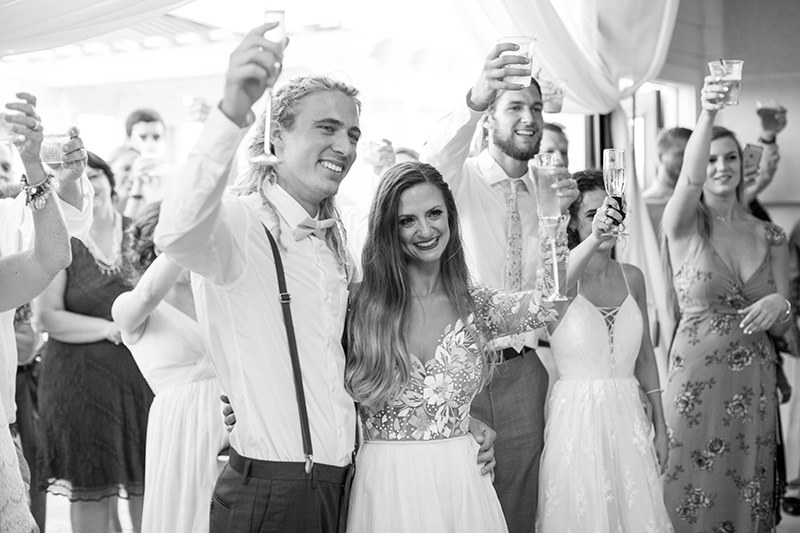 Every Last Detail
Each and every detail matters.
Delicious food and an amazing experience is what we do.
From The Farm
Baby back ribs with cole slaw
is a signature for Steamers Catering.
From The Ocean
Steamers Catering Seared Yellow Fin Tuna on a cucumber salad and wasabi dressing.
Your Favorites
Personalized menus to suite any palette.
Your Experience
This is your day.
Made From Scratch
Handcrafted dishes using the highest quality ingredients.
Steamers Catering Menus
Do you need finger foods or light fare for a casual gathering?
Do you want to find a classic Outer Banks seafood entree for a sit down dinner?
We will work with you to get it right.
Visit the menus below to see the variety of catering offerings available to you. While you have many choices we believe the quality in each selection is what sets us apart.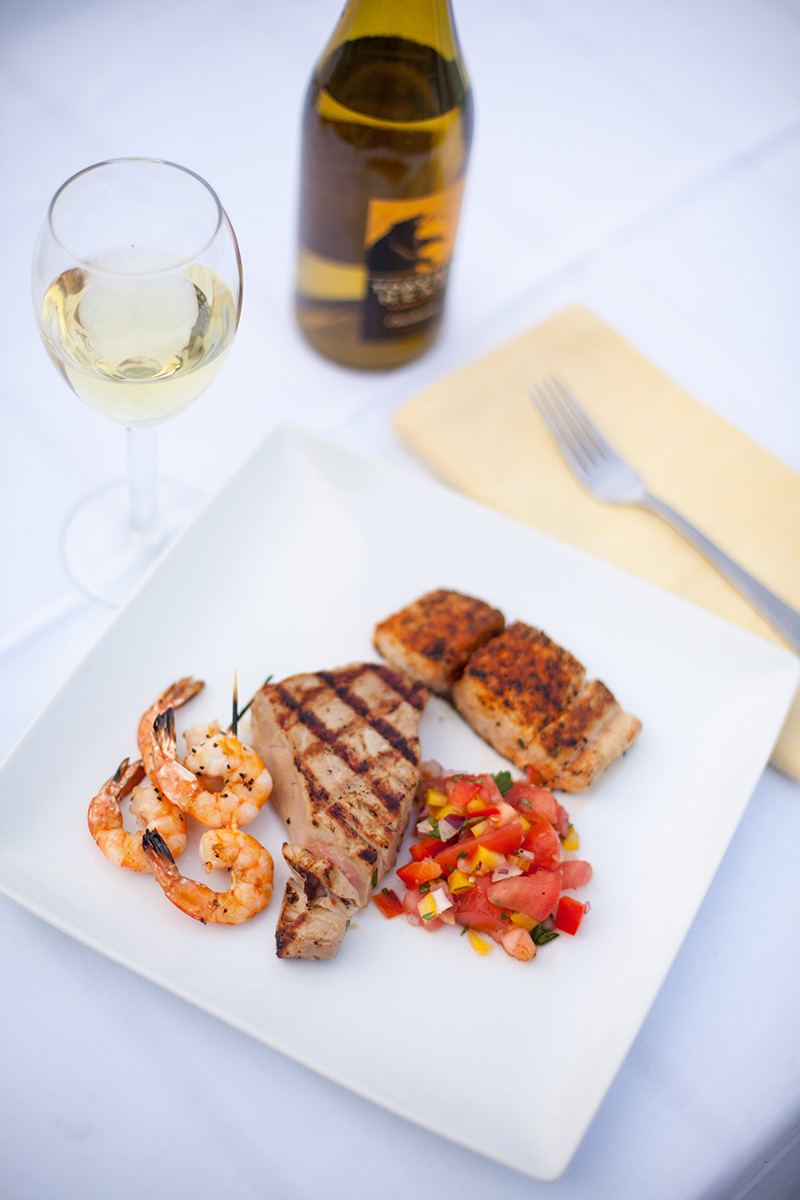 Steamers Catering is ready and able to cater your gathering in Southern Shores, Duck, Corolla or any of the local townships in and along the Outer Banks of North Carolina. We are equipped to handle family reunions, birthday parties, destination weddings, or business events. You can expect the same high quality service and attention to detail from both Steamers Catering, the premier OBX catering service and Steamers Restaurant, our full service restaurant with ocean view located in Southern Shores crossing. We are committed to maintaining the high standard that our customer's have come to expect.
The Personal Touch
With Steamers Catering, everything is prepared from scratch.
We use only the highest quality ingredients, which are locally sourced when possible. Seasonal soft shell crabs are provided by a local family. Our daily catch is often fresh off the boat. Shrimp, Maine lobster, jumbo Alaskan king crab, Alaskan snow crab, little neck clams, Prince Edward Island Mussels, and oysters come from only the finest shellfish purveyors in the region.
Something Delicious For Everyone
We are able to craft meals for seafood lovers, meat lovers, and vegetarians. Dietary restrictions or need are not a problem for our kitchen and chefs. If you are interested in unique experience why not have one of our personal chefs prepare a meal in your home? Customers find this can be fun and entertaining as well as delicious.
What's Included
Steamers Catering services include preparation, service, and clean up.
Additional fees:. Labor costs, which are assessed on an individual basis. Special rentals, desserts, or special requests.
"It has become a tradition to have Steamers cater our first evening and our last evening. We tend to think of this as opening and closing ceremonies."

— Andrea & Larry Wine

"People couldn't stop talking about the catering weeks after the wedding was over. We were very pleased with the food and the service."

— Karissa

"Catered our wedding reception in 2010 and couldn't have asked for better service and exceptional seafood! The seafood bisque was "Best I Ever Had" by far!"

— Russ Smith

"Chris and the girls did a FANTASTIC job with our wedding catering! The best part was that we were able to actually sit down and enjoy our wedding and our guests without having to worry."

— Brianne

"Steamer's was absolutely perfect for our Outer Banks wedding. Chris was wonderfully easy to work with and even in their down season, he was still responsive and easy to reach. My group was especially impressed, as we are all a group of caterers in New Jersey, and everyone commented on how amazing the food was. You won't go wrong if you choose Steamer's; they are flexible and professional and the food speaks for itself."

— Samantha

"Great job catering Friday nite for the rehearsal dinner at least an 11 on a 10 point scale. Super!"

— John Chandler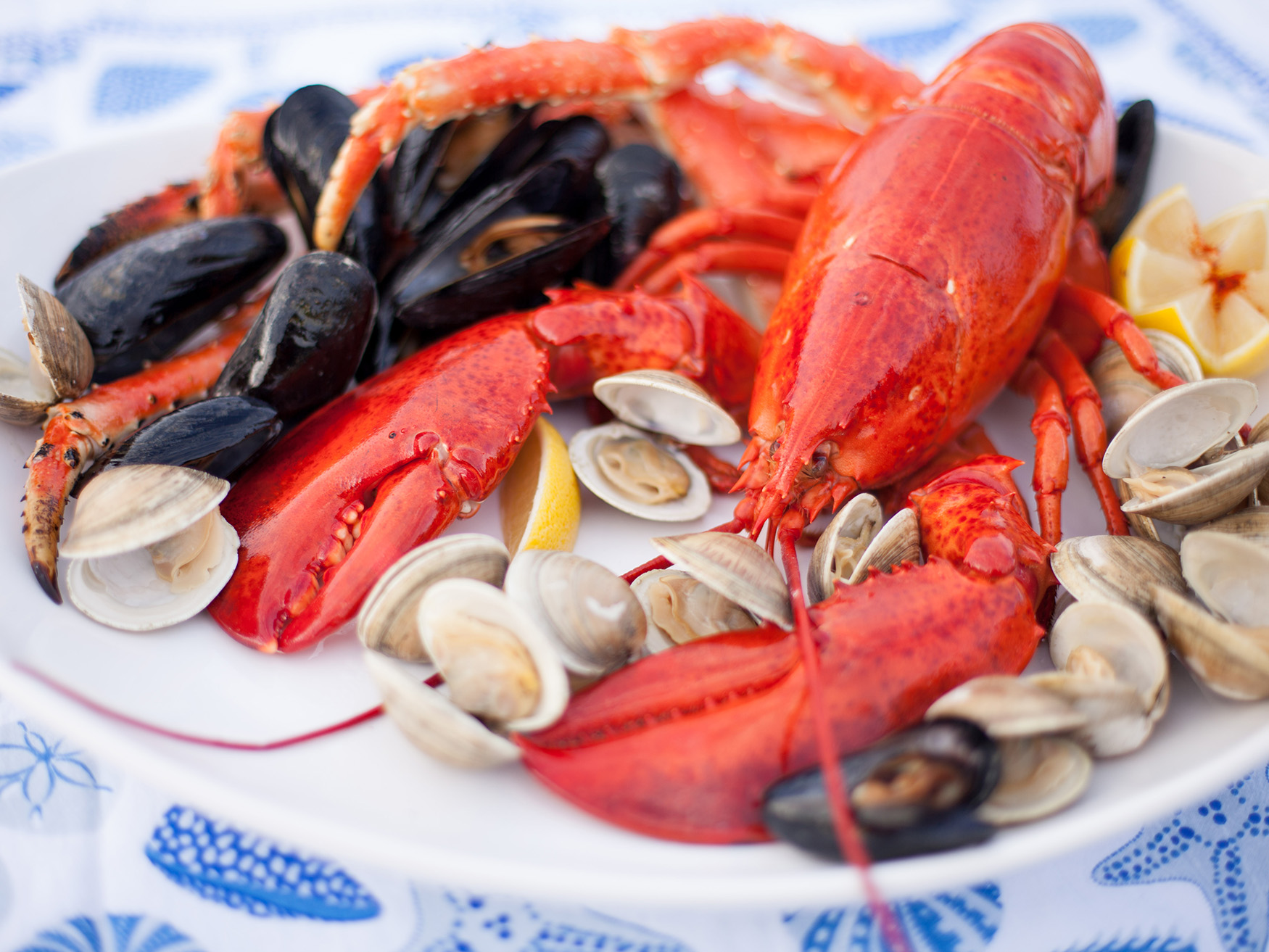 Let's Get Started
We look forward to listening to you and planning the perfect menu for your next event.
Please provide us with a few details about your event and we'll give you a call.